Monitor Deployments in Dashboards
Harness Manager's Main Dashboard and Services Dashboard offer predefined views of your principal deployment data.
Main Dashboard
The Main Dashboard foregrounds deployment and instance activity. It includes breakdowns by successful versus failed deployment, by Harness Service, and by other factors.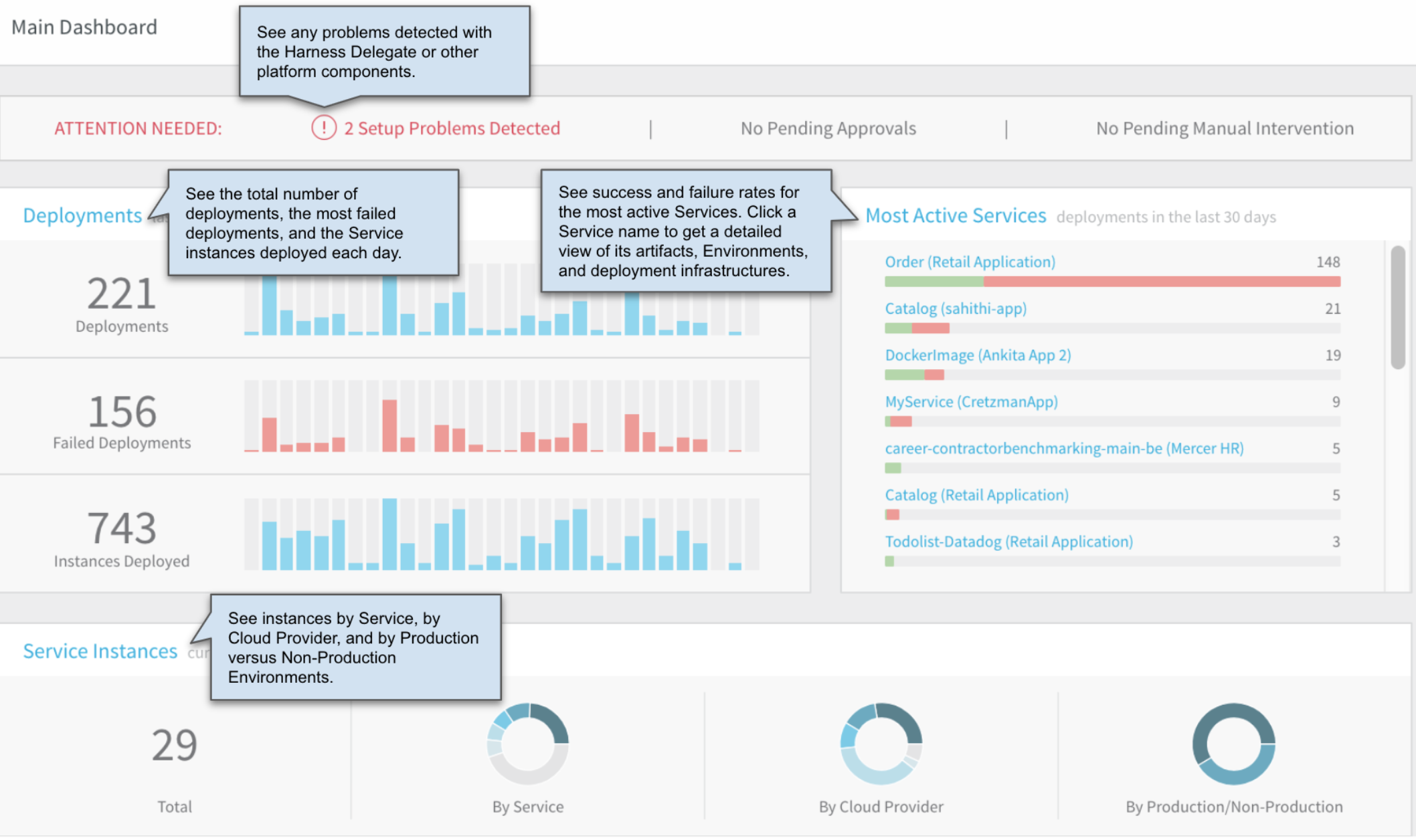 Services Dashboard
The Services Dashboard foregrounds data about currently deployed instances. It includes breakdowns by Harness Service, Cloud Provider, Production versus Non-Production Environment, and Harness Application.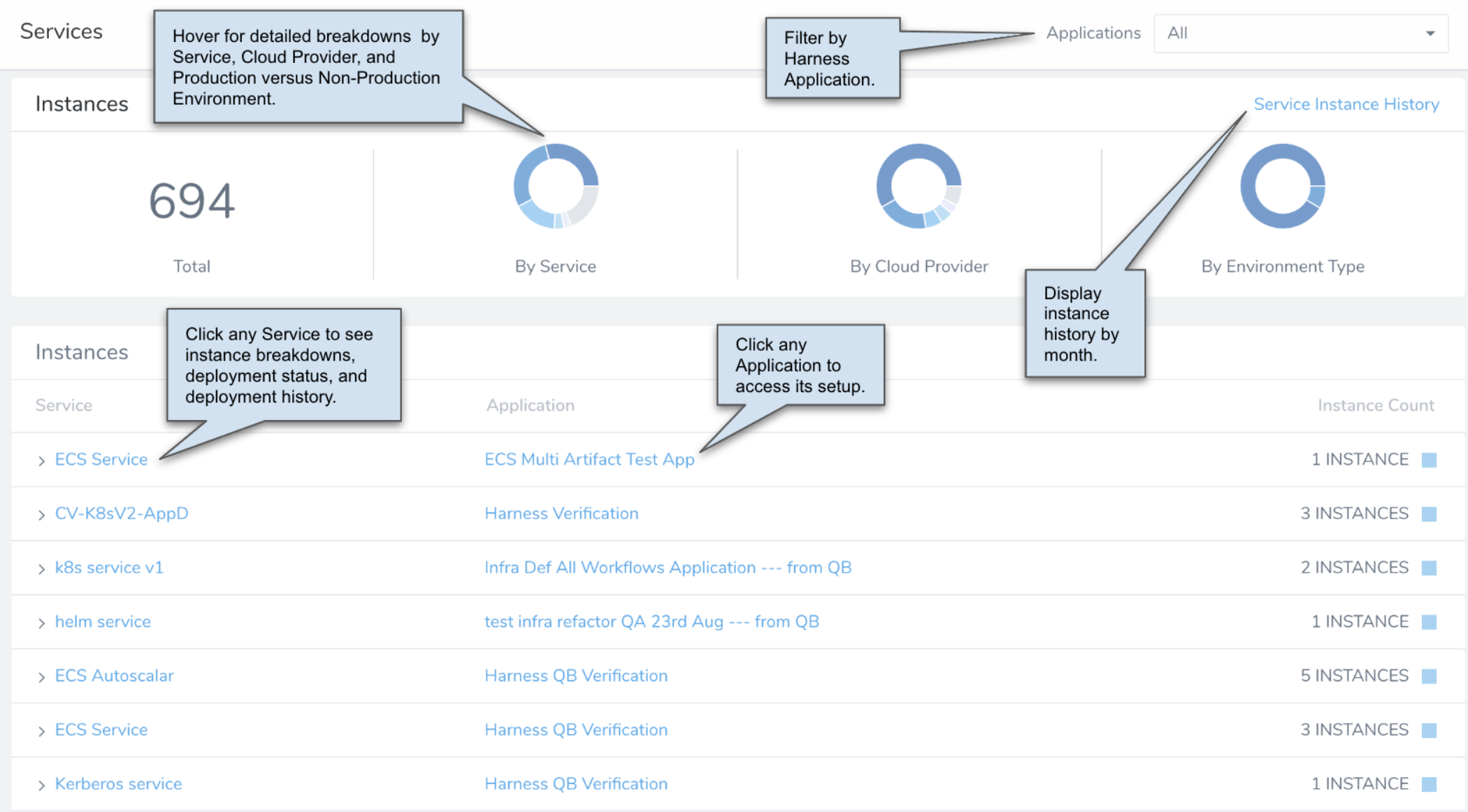 Only active, running instances are reflected in the Services Dashboard's count and details.
Instances Drill Down
Click on any instance in Instances are a drill down of the instance's deployments is displayed.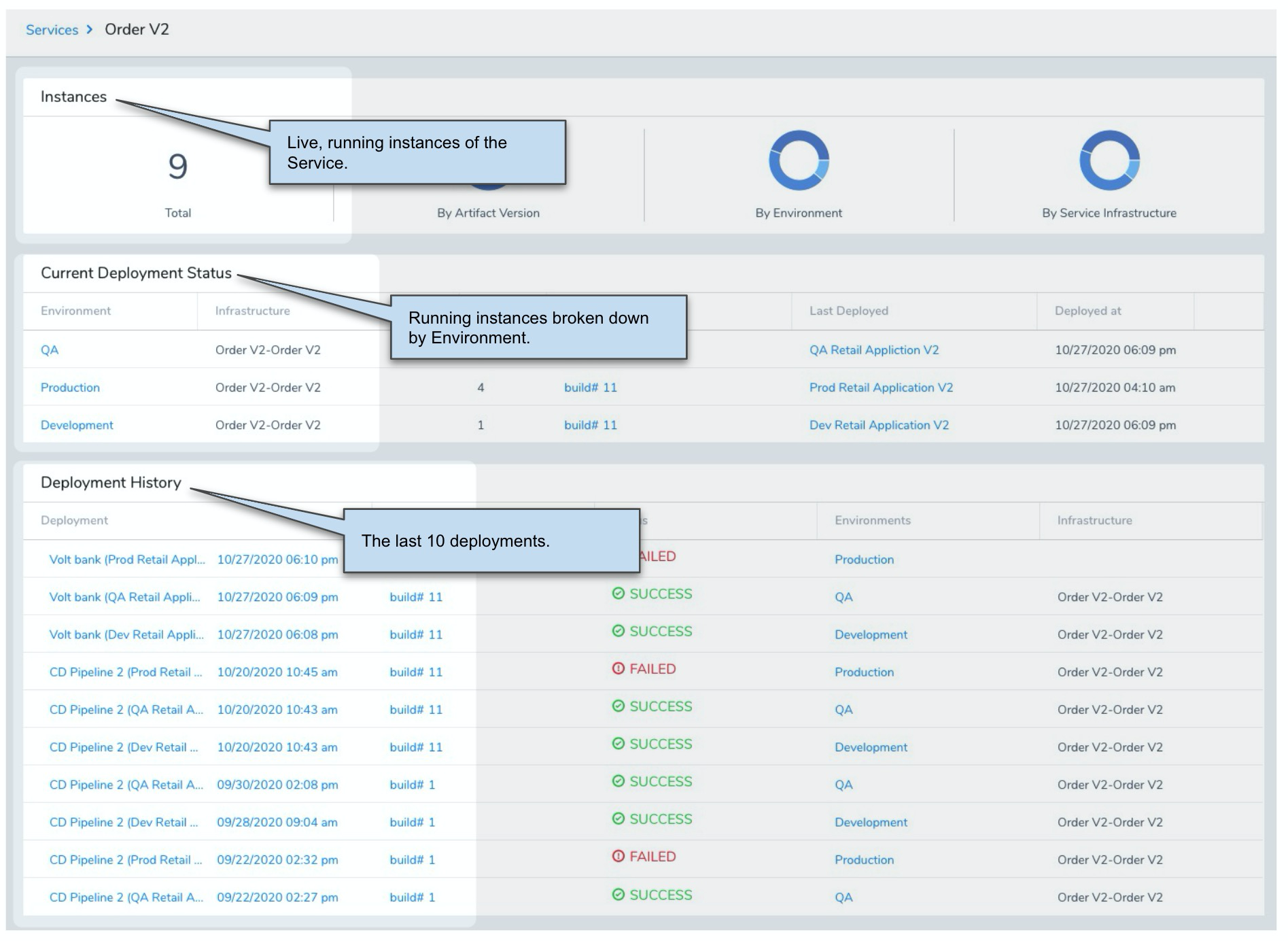 To see older deployments, go to the Deployments dashboard and filter for the Service: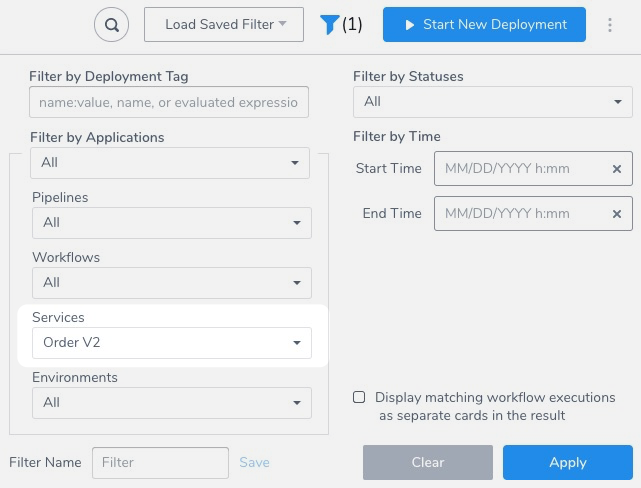 Next Steps
---
---